Russ Read, MA
Beacon House, CEO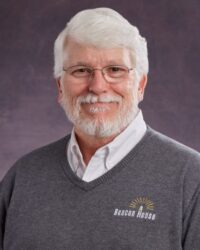 Russ Read, a Louisville native, and current resident, is the Chief Executive Officer of Beacon House Aftercare in Louisville, Ky. The Beacon House provides a positive, safe and accountable environment for men to strengthen their recovery from drug and alcohol addiction. Russ is one of three co-founders of the Kentucky Harm Reduction Coalition. The mission of the KyHRC is to reduce substance addiction overdoses and deaths, the stigma associated with addiction, and to offer harm reduction solutions which include improving public health in Kentucky and Southern Indiana.
Russ enjoyed a 40-year career in television broadcast, production and marketing in Cincinnati and Columbus, Ohio, and at WAVE 3 in Louisville, Kentucky. He opened the first digital television and film production company in Charlotte, North Carolina. After moving home to Louisville in 2000, Russ worked for the Harris Corporation as a broadcast sales, marketing, and product manager, helping clients such as The Weather Channel, The Discovery Channel, the PGA and the Golf Channel.
After working as the Executive Vice President of Statmon Technologies Corp, Russ was given the opportunity to become the Manager of the Beacon House, a transition house with the mission to provide a positive, safe, and accountable environment for men to overcome alcohol and drug addiction, and learn to live a productive life. Among his many accomplishments, Russ is most proud of arranging external intensive outpatient treatment for newly detoxed and admitted residents of the Beacon House at local treatment facilities. The IOP program measurably reduced resident turnover, relapse and increased the length of recovery. 
Read is a two time Emmy Award winner with a B.S. in communication degree from Xavier University in Cincinnati, Ohio, a Masters of Arts degree from Bellarmine University and recently earned a certification as a certified addiction recovery empowerment specialist, CARES in the state of Georgia. Read was awarded the Trinity Peace Award in 2018, and was a Catholic Education Fund (CEF) Honoree in 2019.
His purpose is to continue his work with men and women struggling with alcohol and substance abuse, reducing stigma and barriers to recovery and providing education, awareness and treatment options to those seeking recovery for themselves, family members and friends.
Deborah Jennings
Beacon House, Director of Operations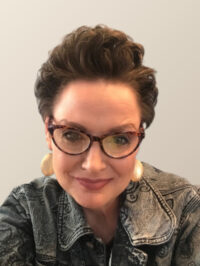 Deborah is a Kentucky native who after 20 years of service for the Commonwealth of Kentucky is now following her passion to serve in addiction treatment.  Her professional experience has been in Business and Information Technology, however she has been personally involved in recovery communities for most of her adult life. Her goal is to continue her career in addiction treatment program administration utilizing her business skills and personal knowledge to help others recover from addiction.
Ted O'Neill
Resident Manager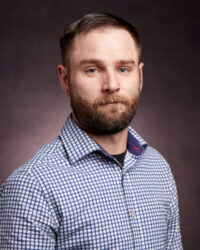 "Sobriety has given me my dream back and I get to help save lives every day"
Ted grew up in Indianapolis, Indiana and was raised by his mother and grandparents. He spent most of his childhood playing hockey and music and traveling the United States. When he was younger, he spent a lot of time around firefighters and police since most of his family was one or the other. He always wanted to be a firefighter so he could help people. He was unable to pursue that dream because drugs and alcohol took over his life. He moved to Louisville to start a new life and gave sobriety a real chance, which is why he is at the Beacon House today following his dream and making a difference.
Geoffrey Lacava, APSS
Resident Manager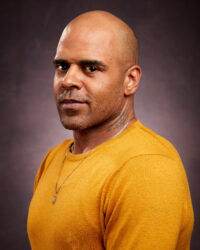 Geoffrey grew up in Indianapolis, Indiana, and after traveling the world has adopted Kentucky and the Beacon House as his home.  At an early age he felt destined for a career helping others, which led him to the Recovery field. Geoffrey works tirelessly in his personal and professional life to be service to those suffering from alcoholism and drug addiction, and became a Certified Peer Support Specialist in 2021. When not at work Geoffrey enjoys driving fast cars, studying Soviet culture and history, and wearing exotic cowboy boots.