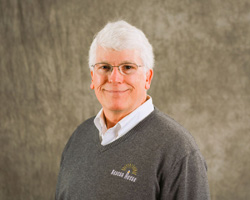 Russ Read, MA
Beacon House, Executive Director
Russ Read, a Louisville native, and current resident, is the Executive Director of Beacon House Aftercare in Louisville, Ky. The Beacon House provides a positive, safe and accountable environment for men to strengthen their recovery from drug and alcohol addiction. Russ is one of three co-founders of the Kentucky Harm Reduction Coalition. The mission of the KyHRC is to reduce substance addiction overdoses and deaths, the stigma associated with addiction, and to offer harm reduction solutions which include improving public health in Kentucky and Southern Indiana.
Russ enjoyed a 40-year career in television broadcast, production and marketing in Cincinnati and Columbus, Ohio, and at WAVE 3 in Louisville, Kentucky. He opened the first digital television and film production company in Charlotte, North Carolina. After moving home to Louisville in 2000, Russ worked for the Harris Corporation as a broadcast sales, marketing, and product manager, helping clients such as The Weather Channel, The Discovery Channel, the PGA and the Golf Channel.
After working as the Executive Vice President of Statmon Technologies Corp, Russ was given the opportunity to become the Manager of the Beacon House, a transition house with the mission to provide a positive, safe, and accountable environment for men to overcome alcohol and drug addiction, and learn to live a productive life. Among his many accomplishments, Russ is most proud of arranging external intensive outpatient treatment for newly detoxed and admitted residents of the Beacon House at local treatment facilities. The IOP program measurably reduced resident turnover, relapse and increased the length of recovery. 
Read is a two time Emmy Award winner with a B.S. in communication degree from Xavier University in Cincinnati, Ohio, a Masters of Arts degree from Bellarmine University and recently earned a certification as a certified addiction recovery empowerment specialist, CARES in the state of Georgia.
His purpose is to continue his work with men and women struggling with alcohol and substance abuse, reducing stigma and barriers to recovery and providing education, awareness and treatment options to those seeking recovery for themselves, family members and friends.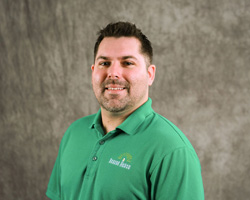 Steven McCluskey, BSW, MSW
Beacon House, Caseworker
Steve McCluskey received his Bachelors in Social Work from Adrian College in 2007 and went on to receive his Masters in Social Work from Western Kentucky University in 2011. He has a combined 12 years of experience working in the fields of Substance Abuse and Mental Health. During his professional career Steve McCluskey has worked as a Counselor, Program Director, and Executive Director in the private practice sector as well as larger agencies/organizations throughout Michigan and Kentucky. McCluskey became a staff member of the Beacon House because he believes in the importance of transitional living in addiction treatment and has a passion individuals who are living in addiction.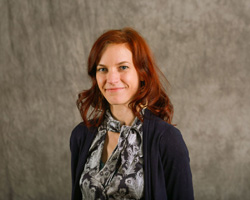 Erin Henle, BA
Beacon House, Executive Administrative Assistant
Erin Henle received her Bachelor's in History from the University of Louisville in History and has 15+ years' administrative experience in behavioral health at Seven Counties, The Brook, and Home of the Innocents. Erin has a personal and professional passion for removing barriers to treatment and helping coordinate with individuals, families, and healthcare providers to help people at each stage on the recovery spectrum.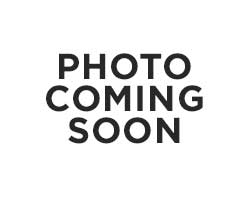 Adrian Sanford, M.Ed.
Beacon House, Life Skills Coach
Adrian Sanford has over 19 years of working as an educator which includes teaching and as a school administrator. A graduate of the University of Louisville, Adrian received his Master's Degree from Spalding University. He holds a temporary certificate in Alcohol and Drug Counseling as he works towards his permanent certification through The Kentucky Board of Alcohol and Drug Counselors. Being an educator and school administrator allows Adrian to bring to the Beacon House his skill set in Budgeting, Conflict Resolution, Coping Skills, Curriculum Design, and Content Management. Teaching life skills are integral to the goals of the Beacon House and serves a strong foundation for living a life of sobriety.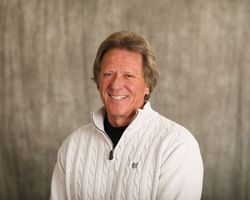 William Carpenter
Senior Resident Manager
Will is a Louisville native and is a graduate of Iroquois High School and Eastern Kentucky University. Will is a graduate of Beacon House where he "found a new way of living" and met men from all backgrounds who were just like him. Following the 12 steps and the rules of the Beacon House set him on a path to peace, happiness, and sanity. Since becoming a senior resident manager in 2012, Will has been able to share his knowledge of, and passion for recovery with the men under his care each and every day.  Will is now happily married to Dr. Sharon Carpenter and is the proud father of three children—Whitney, Alex, and Conner.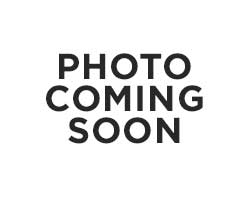 Jacob Pike
Resident Manager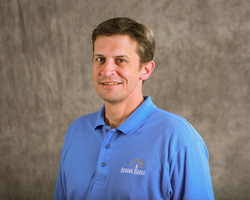 Ryan Hyman
Resident Manager
Ryan is a certified peer support specialist and Healing Place alumni who is currently pursuing his undergraduate degree in Human Services and Community Organization at Jefferson Community and Technical College. Ryan provides daily recovery support for 50 residents at the Beacon House and driven by a genuine desire to help people. Ryan believes that because someone helped them, he is obligated to service to others and to share what he has learned in his recovery. Ryan is actively engaged in the recovery community and also provides services at The Brady Center.