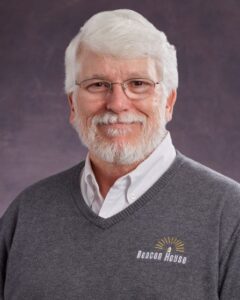 Russ Read, MA
Beacon House, CEO
Russ Read, a Louisville native, and current resident, is the Chief Executive Officer of Beacon House Aftercare in Louisville, Ky. The Beacon House provides a positive, safe and accountable environment for men to strengthen their recovery from drug and alcohol addiction. Russ is one of three co-founders of the Kentucky Harm Reduction Coalition. The mission of the KyHRC is to reduce substance addiction overdoses and deaths, the stigma associated with addiction, and to offer harm reduction solutions which include improving public health in Kentucky and Southern Indiana.
Russ enjoyed a 40-year career in television broadcast, production and marketing in Cincinnati and Columbus, Ohio, and at WAVE 3 in Louisville, Kentucky. He opened the first digital television and film production company in Charlotte, North Carolina. After moving home to Louisville in 2000, Russ worked for the Harris Corporation as a broadcast sales, marketing, and product manager, helping clients such as The Weather Channel, The Discovery Channel, the PGA and the Golf Channel.
After working as the Executive Vice President of Statmon Technologies Corp, Russ was given the opportunity to become the Manager of the Beacon House, a transition house with the mission to provide a positive, safe, and accountable environment for men to overcome alcohol and drug addiction, and learn to live a productive life. Among his many accomplishments, Russ is most proud of arranging external intensive outpatient treatment for newly detoxed and admitted residents of the Beacon House at local treatment facilities. The IOP program measurably reduced resident turnover, relapse and increased the length of recovery. 
Read is a two time Emmy Award winner with a B.S. in communication degree from Xavier University in Cincinnati, Ohio, a Masters of Arts degree from Bellarmine University and recently earned a certification as a certified addiction recovery empowerment specialist, CARES in the state of Georgia. Read was awarded the Trinity Peace Award in 2018, and was a Catholic Education Fund (CEF) Honoree in 2019.
His purpose is to continue his work with men and women struggling with alcohol and substance abuse, reducing stigma and barriers to recovery and providing education, awareness and treatment options to those seeking recovery for themselves, family members and friends.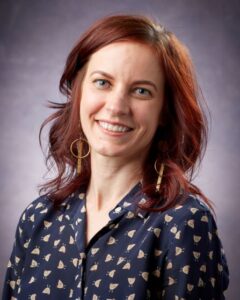 Erin Henle, BA
Beacon House, Executive Administrator
Erin Henle received her Bachelor's of Arts from the University of Louisville in History, and has twenty years of administrative experience in behavioral health at Seven Counties, The Brook, and Home of the Innocents. Erin is a CORO leadership program alumni, and was chosen by the Office of Trafficking in Persons (OTIP), a federal agency, to develop guidelines and consult with providers to create recovery housing designed for survivors of human trafficking in the Southeastern United States. Erin is the co-founder of the Kentucky Recovery Housing Coalition, and chaired the organization from 2018-2020 and sat on Jefferson County's Sober Housing Taskforce.  Erin has a personal and professional passion for removing barriers to treatment and coordinating with individuals, families, and healthcare providers to help people at each stage on the recovery spectrum. She enjoys working in an environment where people in recovery are valued, treated with compassion, and given opportunities to live to their fullest potential.  In her spare time Erin enjoys walking, studying history, and spending time with her children.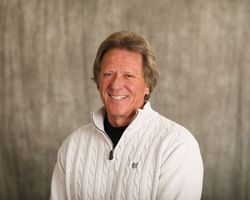 William Carpenter
Senior Resident Manager (Emeritus)
Will is a Louisville native and is a graduate of Iroquois High School and Eastern Kentucky University. Will is a graduate of Beacon House where he "found a new way of living" and met men from all backgrounds who were just like him. Following the 12 steps and the rules of the Beacon House set him on a path to peace, happiness, and sanity. Since becoming a senior resident manager in 2012, Will has been able to share his knowledge of, and passion for recovery with the men under his care each and every day.  Will is now happily married to Dr. Sharon Carpenter and is the proud father of three children—Whitney, Alex, and Conner.
Life Skills Counselor
Coming soon.
Deborah Jennings
IT & EHR Administrator, Business Office
Deborah is a Kentucky native who after 20 years of service for the Commonwealth of Kentucky is now following her passion to begin a new career in addiction treatment.  Her professional experience is in the Business and Information Technology industries, and she has been personally involved in recovery communities for most of her adult life. Deborah is the electronic health record administrator and performs office management and administration duties for the Beacon House and assists all other staff and clients as needed.  Her goal is to continue her education in addiction treatment program administration utilizing her business skills and personal knowledge to help others recover from addiction.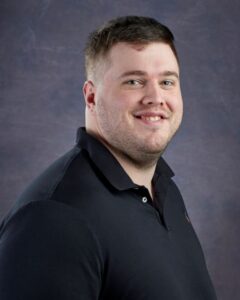 Joe Morris
Resident Manager
Joe is a Louisville native and a graduate of Butler High School. He is currently working on a bachelor's degree in social work at Campbellsville University. As alumni of The Beacon House, he has a firm belief that this place saves lives. He joined Beacon House after working in the mental health and chemical dependency inpatient units at the Brook Hospital.  Joe is committed to always being in service to others and doing what is best for the men here. He believes in the 12 steps and being proactive in recovery and wants to convey this message every day. When not at work Joe enjoys hiking, kayaking, watching sports, and spending time with his dog.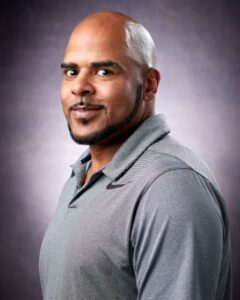 Geoffrey Lacava, APSS
Resident Manager
Geoffrey grew up in Indianapolis, Indiana, and after traveling the world has adopted Kentucky and the Beacon House as his home.  At an early age he felt destined for a career helping others, which led him to the Recovery field. Geoffrey works tirelessly in his personal and professional life to be service to those suffering from alcoholism and drug addiction, and became a Certified Peer Support Specialist in 2021. When not at work Geoffrey enjoys driving fast cars, studying Soviet culture and history, and wearing exotic cowboy boots.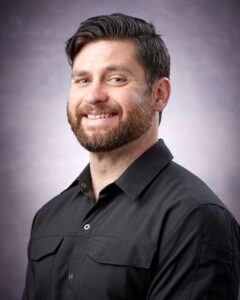 Dane Prieston, BA, JD, APSS
Senior Resident Manager
 Dane Prieston was born and raised in the San Francisco Bay Area before graduating from the University of San Diego in 2009 with a BA in Business Economics before pursuing a legal career. He attended Golden Gate University School of law attaining hisJuris Doctor degree in 2015. Since moving to Louisville he was able to pivot into a career to help those afflicted with the same disease from which he suffers, and became a Certified Peer Support Specialist in 2021.. Dane's goals are to assist residents with the same kindness, empathy, and generosity he received when he arrived here at the Beacon House.