BOARD OF DIRECTORS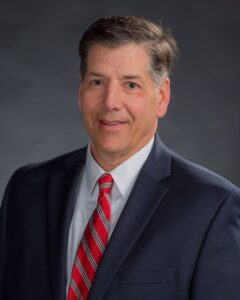 John Couch, Senior Vice President, McGriff Insurance Services, Inc.
John currently serves McGriff Insurance Services as Agency Executive for Louisville and Lexington. In addition to leading the Kentucky operations, John is actively involved with his commercial clients in areas of "Total Cost of Risk Strategies" and Work's Compensation Services. Committed to his chosen profession as well as his community, John has served as an Advisory Board Member for numerous insurance carriers. He is a member of Leadership Louisville and actively involved with Junior Achievement and Metro United Way. John is a past Parish Council President for Holy Trinity Catholic Church where he is an active and engaged member. In addition he has served as a board member for The Healing Place and for Cabbage Patch Settlement House.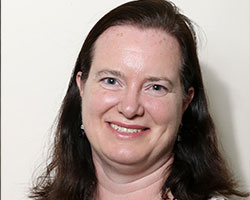 Laura Dills, Principal, Presentation Academy:
Since August 2018, Laura Dills returned to her alum mater and has been serving as President at Presentation Academy. She has often been asked, "How do you like the position?" Even though it has been over two years, her reply, "It's challenging, certainly not boring and it's felt like coming home." She is excited to be back in Louisville and lead Presentation into her future.
After graduating from Presentation, she went on to receive a Bachelor of Arts in English and Psychology from Spalding University. Laura received a Master of Science in Development Management from American University School of International Service and earned an MBA from Regis University while working at Catholic Relief Services (CRS). She was active in volunteer work, including two-years teaching English in Benin as a Peace Corps Volunteer and a Court Appointed Special Advocate for five years.
Before arriving back in Louisville, Laura worked for over 14 years in the field and her last assignment was in Nairobi, Kenya where she was the East Africa Deputy Regional Director – Program Quality for two years. She began working in Burkina Faso and then Zimbabwe, the Democratic Republic of the Congo, Rwanda and India.  For two years, she served in Haiti as the Deputy Country Representative for Programs in the wake of a catastrophic earthquake.  She was also the CRS's Country Representative in Madagascar.
Laura has embarked on opening a Bed & Breakfast in a Victorian home with her family in Old Louisville.   When she is not working, she enjoys cooking with family and friends and plays a mean game of skeeball with her five nieces and nephews.
Tim Steinhauer, Owner Louisville Flooring Solution: Tim Steinhauer was born in Indianapolis and raised in Louisville, Kentucky. He is a graduate of Doss High School. He has a passion for peer-support recovery communities and transitional living for those in recovery from addiction. Tim is a second chance employer, and as a business owner prioritizes hiring individuals in recovery and providing a sober and accountable work environment.  He has been an active member of Louisville's AA community for six years, an alumni of Beacon House, and participates regularly in Beacon House events and mentors residents. Tim is the proud father of three boys, ages three, five, and eleven. He is an avid golfer, and in his spare time loves being outdoors, hunting and fishing.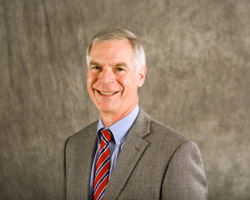 Steve Diebold, Beacon House Board President, Owner, WireCrafters, LLC: Stephen (Steve) Diebold, is a Louisville native, married to Peg for 35 years, and is a father of three daughters. He is very involved in the business community as the majority owner of WireCrafters LLC and Fabricated Metals, LLC. Both are local, family-owned manufacturing firms.    He participates in various business organizations and roundtables in the Louisville region and nationally.   Steve is passionate about supporting education – whether ESL, pushing for core manufacturing skills for our community, supporting secondary education or developing his employees, you will find him engaged in helping others develop themselves.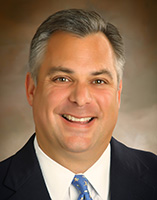 Joe Dougherty, CEO of Louisville Paving Company: Joseph W. Dougherty was born in Louisville, Kentucky and is a 1986 graduate from the University of Notre Dame with a BBA in Finance and a BS in Philosophy. He and his wife Sherry have two children, son Michael and daughter Grace.  In addition to the Beacon House, Mr. Dougherty is active with several not for profit organizations including the Catholic Education Foundation, March of Dimes and Sacred Heart Academy.
After witnessing the effects that addiction had on friends and family, Mr. Dougherty felt a calling to become involved with an organization geared toward addressing the addiction epidemic.  Joe chose the Beacon house because of its history of success and strong leadership team.  In the future, Mr. Dougherty wants to assist The Beacon House in expanding its existing services as well as opening a new facility for women.
Doug Hall, President of Griffin Equity LLC: Douglas R Hall, President of Griffin Equity LLC. A Louisville based real estate investment company. Previously Mr. Hall co-founded Evergreen Rehabilitation. A national provider of physical therapy services. The company was sold in 2016 with over 3000 therapists in 30 states. Doug's career in healthcare began in 1992 as a Nursing Home Administrator before progressing into leadership roles, including Regional Vice President of Operations and Vice President of Administration at a publicly traded rehab provider. Mr. Hall is a graduate of the University of Kentucky and resides in Louisville with his Family.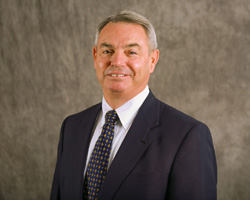 Kevin Holloway Quality Stone & Ready Mix, Inc, President: Kevin Holloway began his career at family-owned Quality Stone & Ready Mix, Inc. after graduating from the University of Kentucky. He is a long-time member of Middletown United Methodist Church, serving on the church council and in other leadership roles. Kevin is a member of the Board of Kentucky Crushed Stone Association and a former member of the Bullitt County Sanitation District and Metro United Way (Bullitt County Chapter). Kevin and his wife Cathy have two adult daughters, Jennifer and Jessica. Kevin enjoys volunteering his time to a variety of causes through his church community, such as The Lighthouse and Habitat for Humanity. He looks forward to serving the Beacon House and its mission as a new board member.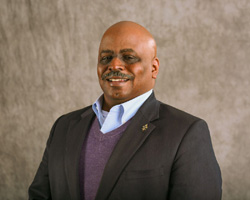 David James, Louisville Metro Council President and Councilman 6th District: David James is a native Louisvillian, and was elected on November 2, 2010 to serve as Councilman of the Metro Council's Sixth District representing the neighborhoods of Algonquin, California, Limerick, Old Louisville, Park Hill, Russell, St. Joseph, Shelby Park, Smoketown-Jackson, Taylor-Berry, University, and the Central Business District. After attending the University of Louisville, for a degree in Police Administration he began his career with the Louisville Police Department in 1984. James went on to hold top positions in Louisville's Fraternal Order of Police, the Kentucky Bureau of Investigation and the Army Reserves. Councilman James is actively involved in the community and sits on the board of several charitable organizations. James enjoys working with residents and businesses in the Sixth District to promote public safety and economic growth.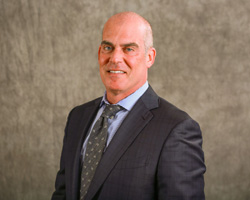 Sean Maguire, M.D.: Dr. Maguire is a Board-Certified Plastic Surgeon with a private practice in Louisville. In addition to his work with the Beacon House Board of Directors, he has been an active board member of Kentucky Harvest, The Louisville Ballet, and The Kentucky Physicians Health Foundation. He has close ties to the recovery community and has a deep personal commitment to 12-step recovery. Dr. Maguire believes in second chances for those struggling with addiction and the promise of long-term recovery.
Amanda Newton As the Chief Operating Officer and Chief Marketing Officer of Renew Recovery, Amanda Newton provides leadership to ensure growth, operational excellence and care that changes people's lives. In 2019, Ms. Newton designed and implemented the first-ever In-Home Addiction treatment program. This innovative treatment approach has been nationally recognized as a game-changer in the addiction space. She serves at a local and state level to design quality metrics for addiction treatment and advocate for treatment provider alignment. Prior to joining Renew, she held a senior leadership role as the VP of Marketing and Business Development for Centerstone Kentucky. She has served on the boards of the Mental Health Association-KY (MHA), the Treatment Advisory Committee, the Addiction Policy Advocacy Committee, the Employee Assistance Professionals Association (EAPA) and the Kentuckiana Childcare Coalition (KCCC). She has received a Master's Degree from the University of Louisville in Psychology
Bruce M. White, RICP®, Vice President, Investments: With the knowledge and insight of 20 years in the financial services industry, Bruce assists clients with financial and retirement planning.  Bruce received a Bachelor of Arts degree in communications and management from Western Kentucky University. He holds the Retirement Income Certified Professional designation from the American College.  Bruce is involved in his community and serves on the board for the Norton Healthcare Foundation, Beacon House and Western Kentucky University Parents Advisory Council.  Bruce is married and has three sons and five step-children.  He enjoys running, music and traveling in his spare time.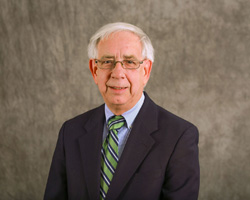 Richard Whitworth, Richard S. Whitworth and Associates Inc., President: Richard S. Whitworth E.A. is President of Richard S. Whitworth and Associates Inc. doing business as the RSW Group and have been in business since July 1994. The RSW Group specializes in accounting, bookkeeping, payroll and income tax preparation for small businesses and individuals. Whitworth has been an Enrolled Agent since 1981 allowing him to practice before the Internal Revenue Service and their Appeals Board. He has served on the Board of the Beacon House for past six years where he lends his accounting and fiduciary expertise.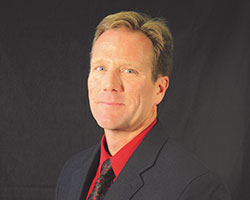 Dr. Dan Zoeller, Trinity High School, Principal: Dan Zoeller has been principal at Trinity High School in Louisville since 2004. As principal, he has seen the implementation of several unique and influential programs including Trinity's House System and random drug testing program. He was named one of the 20 Educators to Know in our community by Business First in 2016 and Administrator of the Year by the Kentucky Association of Library-Media Specialists. He joined the Beacon Board because he has seen addiction firsthand, involving family, friends, and students. He believes strongly in the Beacon House's mission of hope and accountability.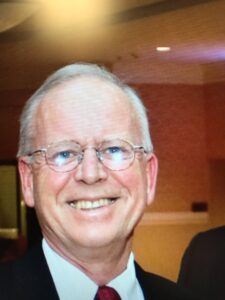 Edwin P. Wnorowski, Retired: Ed Wnorowski was born in New York City and recieved degrees in Economics and studied Management from State University of New York.was the Executive Director at St. Vincent de Paul from 2008 to 2021. St. Vincent de Paul is a non-profit serving the poor and homeless since 1856 and on its campus houses thirteen programs serving the homeless, people with addictions, children in need of afterschool activities and those with food insecurities. Before his career in the non-profit world, Ed served as COO for Compact Automation Products and the Vice President of of Global Sales and Marketing. Ed has been married for forty-five years, has two children and two grandchildren and enjoys spending time with his family in addition to helping people in recovery.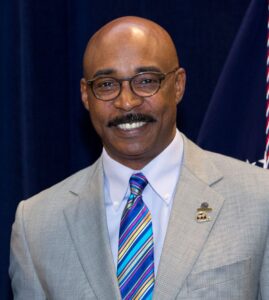 Tony White, National Outreach and Engagement Specialist at Fletcher Group Inc:  Tony has been committed to long-term Recovery since 2003 with a foundation built at The Healing Place in Louisville, KY. With over 12 years experience as a Program Director of two male 100-bed, rural, residential, long-term, peer-led, peer-driven, social model recovery programs, serving the homeless, marginally housed, and criminal justice-involved men seeking Recovery. As a member of the Fletcher Group team, his ability to facilitate a resident's social reintegration and gain tangible recovery capital through the Social Model is critical in expanding Recovery Housing in rural communities nationwide.
Having worked for Motorola in their cellular telephone system installation division, the medical instruments wing of DuPont, and Bell South's residential fiber optic section, Tony's experience with systems sequences and process flow has given him the expertise to value the importance of processes, environment, and empowerment. Over the years, these learned values, in conjunction with the application and practice of recovery principles, have been central in facilitating a recovery comes-first, peer-focused process where the residents are taught their SUD does not define who they are.
As a National Outreach and Engagement Specialist, Tony works with other FGI team members to facilitate tours and conduct virtual presentations, introducing groups from around the country to the long-term residential Recovery Kentucky center's peer-led social model.
Tony is currently conducting social model training for recovery house owners, operators, and peer recovery staff in rural communities. To assist with the expansion and quality of recovery housing, to increase its effectiveness and quality. Emphasizing the critical role it plays in a recovery ecosystem providing a pathway for residents to achieve long-term Recovery, and lives of independence.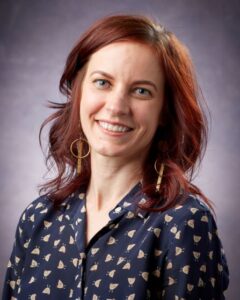 Erin Henle, Director of Admissions, CTC Clinics, Acadia Healthcare: Erin received her Bachelor's of Arts from the University of Louisville in History, and has over twenty years of administrative experience in behavioral health at Seven Counties, The Brook, Home of the Innocents and was Executive Administrator for Beacon House from 2016-2022. Erin is a CORO leadership program alumni, and was chosen by the Office of Trafficking in Persons (OTIP), a federal agency, to develop guidelines and consult with providers to create recovery housing designed for survivors of human trafficking in the Southeastern United States. Erin is the co-founder of the Louisville Recovery Housing Coalition, and chaired the organization from 2018-2020, and sat on Jefferson County's Sober Housing Taskforce. She is currently serving as a board member for the Kentucky Recovery Housing Network (KRHN), the state affiliate of the National Alliance of Recovery Residences. Erin has a personal and professional passion for removing barriers to treatment and coordinating with individuals, families, and healthcare providers to help people at each stage on the recovery spectrum. She enjoys working in an environment where people in recovery are valued, treated with compassion, and given opportunities to live up to their fullest potential. In her spare time Erin enjoys walking, studying history, and spending time with her children.