BOARD OF DIRECTORS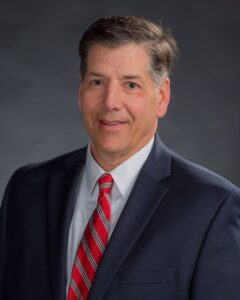 John Couch, Senior Vice President, McGriff Insurance Services, Inc.: John currently serves McGriff Insurance Services as Agency Executive for Louisville and Lexington. In addition to leading the Kentucky operations, John is actively involved with his commercial clients in areas of "Total Cost of Risk Strategies" and Work's Compensation Services. Committed to his chosen profession as well as his community, John has served as an Advisory Board Member for numerous insurance carriers. He is a member of Leadership Louisville and actively involved with Junior Achievement and Metro United Way. John is a past Parish Council President for Holy Trinity Catholic Church where he is an active and engaged member. In addition he has served as a board member for The Healing Place and for Cabbage Patch Settlement House.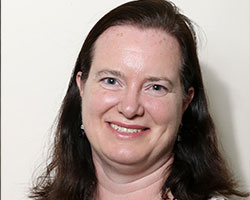 Laura Dills, Principal, Presentation Academy: Since August 2018, Laura Dills returned to her alum mater and has been serving as President at Presentation Academy.  After graduating from Presentation, she went on to receive a Bachelor of Arts in English and Psychology from Spalding University. Laura received a Master of Science in Development Management from American University School of International Service and earned an MBA from Regis University while working at Catholic Relief Services (CRS).
Before arriving back in Louisville, Laura worked for over 14 years in the field and her last assignment was in Nairobi, Kenya where she was the East Africa Deputy Regional Director – Program Quality for two years. She began working in Burkina Faso and then Zimbabwe, the Democratic Republic of the Congo, Rwanda and India.  For two years, she served in Haiti as the Deputy Country Representative for Programs in the wake of a catastrophic earthquake.
When she is not working, she enjoys cooking with family and friends and plays a mean game of skeeball with her five nieces and nephews.
Tim Steinhauer, Owner Louisville Flooring Solution: Tim Steinhauer was born in Indianapolis and raised in Louisville, Kentucky. He is a graduate of Doss High School. He has a passion for peer-support recovery communities and transitional living for those in recovery from addiction. Tim is a second chance employer, and as a business owner prioritizes hiring individuals in recovery and providing a sober and accountable work environment.  He has been an active member of Louisville's AA community for six years, an alumni of Beacon House, and participates regularly in Beacon House events and mentors residents. Tim is the proud father of three boys, ages three, five, and eleven. He is an avid golfer, and in his spare time loves being outdoors, hunting and fishing.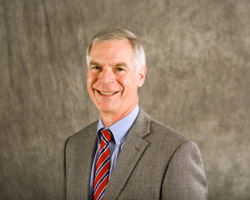 Steve Diebold, Beacon House Board President, Owner, WireCrafters, LLC: Stephen (Steve) Diebold, is a Louisville native, married to Peg for 35 years, and is a father of three daughters. He is very involved in the business community as the majority owner of WireCrafters LLC and Fabricated Metals, LLC. Both are local, family-owned manufacturing firms.    He participates in various business organizations and roundtables in the Louisville region and nationally.   Steve is passionate about supporting education – whether ESL, pushing for core manufacturing skills for our community, supporting secondary education or developing his employees, you will find him engaged in helping others develop themselves.